Post Installation Support.
You've completed the initial implementation of your JD Edwards or PeopleSoft solution and you're live and surviving. The dust has settled and the users are more comfortable and better understand the functionality inside the software. The company as a whole is getting positive results through the integration these solutions provide.
Are You Maximizing Your ROI?
That's great news, but are you maximizing your return on investment? Is the software helping your business run at its highest level of efficiency? All too often, companies spend so much time, energy and money getting up and running that the real ROI --post live enhancements--goes virtually untapped and unexplored.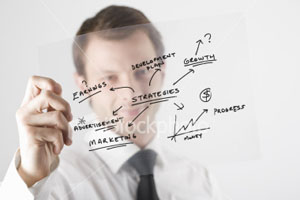 In today's marketplace, businesses cannot afford to wait to move ahead of the competition. It is imperative to take advantage of functionality today for a better position in the future. Now is the time to streamline your processes and add on those "bells and whistles" in the software that will really help your business hum.
Let True Clarity guide you there
True Clarity can tap into its many years of industry experience in providing companies with streamlined efficiency solutions to maximize their JDE investment. With our seasoned consultants and your now experienced users, post install enhancements can be made more swiftly to bring the functionality of your company's software to the next level.
Contact.
Delivering complete JD Edwards EnterpriseOne and World Solutions, which include Project Management, Application and Technical Consulting, CNC, Migration, Upgrades, Training and Support.
For answers to your questions or to schedule an appointment, please call +1 (248) 486–9210 or contact us using the form below: